Participation in the INNOPROM-2016 trade fair and official visit of the companies of the Udmurt Republic
4 August 2016 г.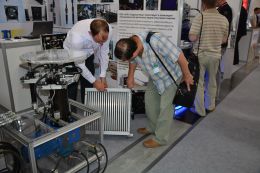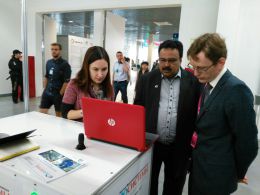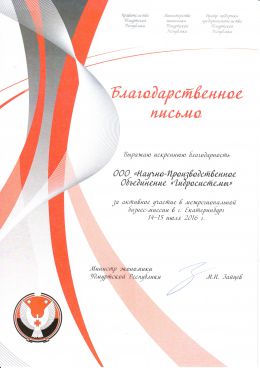 During 11-14 July, 2016 our company took part in the INNOPROM-2016 International Trade Fair which annually gathers the main Russian and foreign companies at one place.
This year India was announced as the partner country and demonstrated the large exhibition, presented Indian states, organized B2B meetings with the companies and authority representatives etc. The official delegates from Italy, China, South Africa, Korea, Czech Republic and other countries participated the trade fair too.
It is to be noted that the trade fair was organized with the support of the Ministry of Industry and Trade of the Russian Federation. The trade fair was also attended by the Prime Minister of the Russian Federation, Dmitry Medvedev, and the Head of the Ministry of Industry and Trade, Denis Manturov.
At the same time our company took place in the official visit of the enterprises of the Udmurt Republic organized by the the Business Support Centre of the Udmurt Republic and the Ural Chamber of Commerce & Industry. The delegation visited and negotiated with the leading industrial companies of the Sverdlovsk Region. Thanks to the excellent organization the maximum positive effect from the participation was reached.
All these meetings let us present the up-to-date products and technologies in hydraulics and test equipment, expand the network of potential partners and strengthen the relations with the existing ones.